Post by Guvmintcheeze on Oct 28, 2015 7:44:47 GMT
Bruce Arians identifies four plays that almost cost Cardinals
TEMPE, Ariz. – After watching the tape of the Arizona Cardinals' 26-18 victory over the Baltimore Ravens on Monday night, coach Bruce Arians came away with a long list of things his team did right.
But it was a short list of four plays that nearly cost the Cardinals a second consecutive loss that bothered Arians.
"There were a lot of really, really good things and three or four really poor things," Arians said.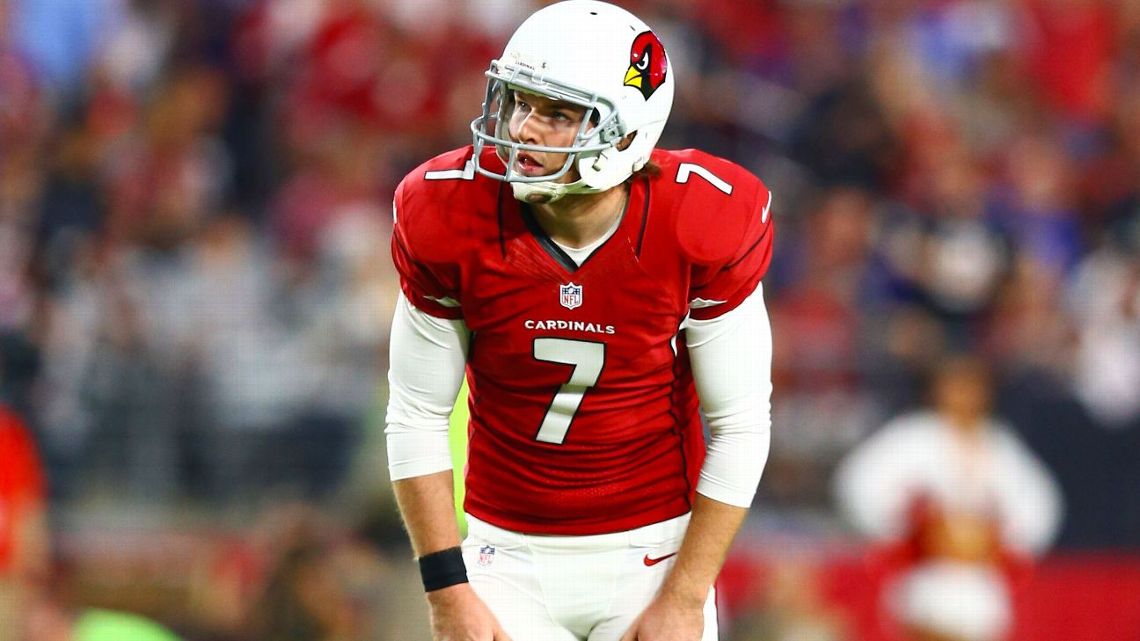 A missed extra-point try by Chandler Catanzaro made Monday's final minutes a little more tense than Bruce Arians might have liked. Mark J. Rebilas/USA TODAY Sports
Here's a breakdown of the four plays that Arians narrowed down that almost led to an Arizona defeat Monday night:
Chandler Catanzaro's missed extra point: He missed the point after John Brown's touchdown about midway through the fourth quarter, giving Arizona a 16-point lead at the time. Had he made it, the Cardinals would've gone up by three possessions and wouldn't have been sweating the Ravens' final drive after Baltimore pulled within 26-18. "Obviously, the missed extra point was huge," Arians said. "We were keeping it within a two-score game when the thing should have been out of hand on a simple extra point."
Andre Ellington going out of bounds: Instead of engaging a Ravens defender or cutting back, Ellington took a short screen pass in the backfield for 11 yards before going out of bounds and stopping the clock with 2:37 left. Had he stayed in bounds, the clock would've either kept ticking down to the two-minute warning or Baltimore would've had to call its final timeout. "Andre plays junior-high ball and runs out of bounds in a situation that a high school running back knows to stay in bounds," Arians said.
Tony Jefferson giving Crockett Gillmore enough room to catch a pass: For the first 90 percent of Gillmore's route on fourth-and-1, Jefferson was glued to him. But Jefferson let up and backed off a bit as Ravens quarterback Joe Flacco scrambled to the right, giving Flacco enough room to find Gillmore for the first down and keep the final drive alive. "You've got to plaster on your guy, especially when you're chasing him out of bounds and the game is over," Arians said.
Miscommunication on Justin Bethel's coverage: On second-and-10 with Baltimore on its 42, Flacco targeted wide receiver Chris Givens down the right sideline. Bethel thought Arizona was running a different coverage and let Givens get past him, thinking there was help over the top. But there wasn't, and Givens caught a 31-yard pass to put the Ravens deep in Arizona territory. "We busted a coverage on the long pass down the sideline with a miscommunication between the safety and a corner," Arians said.